Interested in sponsorship opportunities? Email us for more details at info@pcahba.com.
Presenting Sponsor:
Zions Bank Home Mortgage & Construction
Rob Jibson, Cory Holmes, and Kammra Montgomery have served have served the banking & financial services industry in Summit and Wasatch Counties for over two decades. They have over 50 years of combined mortgage and construction financing experience. The single most satisfying element of working in this industry for each of them are the relationships that they've built with their clients and business partners after a job well done.
Zions Bank Home Mortgage & Construction Group offers a wide variety of lending products. The phrase "We haven't forgotten who keeps us in business", is evident in our unique portfolio products that have been created to meet our client's unique and individual needs. From CondoTel financing to our 1xClose Construction loan program, and everything in between.
For questions or inquires contact:
Rob Jibson @ (435) 658-5311
Cory Holmes @ (435) 671-3580
Kammra Montgomery @ (435) 671-8571

Supporting Sponsors:

It's been exciting to serve our clients for 22 years now, helping them come home to beautiful. We are thrilled to Invite you to our Grand Opening going on now at our new showroom and new location!
Our clients rely on us to partner with them to create a beautiful, comfortable home to entertain, relax, and make lasting lifetime memories. Our seasoned, expert interior designers are the best Utah has to offer, with experience in every aspect of making your home uniquely yours through exceptional design. What is most remarkable about our design experience is how we integrate elements you already love and cherish, with beautiful new ones to bring it all together making it authentically, personally yours.
We specialize in starting from scratch with your new home build, or perhaps you are ready for a revamp of your existing home. Either way, we can help with all aspects such as tile selection to choosing the perfect sofa size to best fit your space.
Call today to schedule your complimentary in-home design consultation, 801-892-3444, or simply stop by our new showroom located at 6336 South State Street in Murray, Utah just southwest of Fashion Place mall.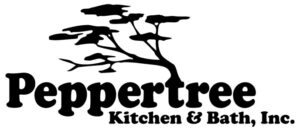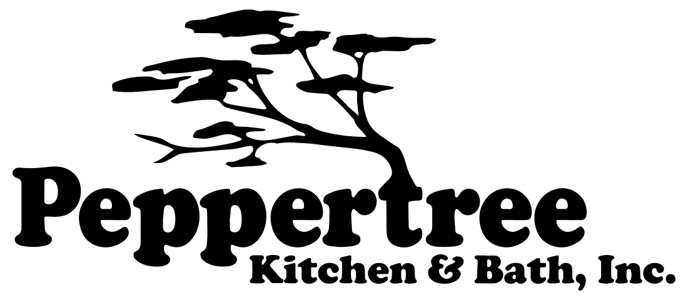 At Peppertree we pride ourselves on our service from start to finish.
Our designers take your thoughts, ideas and dreams and bring them to reality.
Each piece is built to order and designed specifically for each client.
Contact us about your project today and let us show you our commitment to delivering an unforgettable experience.
We also import the LEICHT line of Cabinetry made in Germany. For more than 80 years now, LEICHT has been causing a stir with premium kitchens.
Founded in 1986, Peppertree Kitchen & Bath has become one of the best-known cabinet manufacturers in Utah.
Visit one of our Showrooms or call to talk to one of our Designers.
West Jordan, Utah 7940 S. 1300 W. 801-565-1654
Jackson, Wyoming 485 W. Broadway 801-565-1654