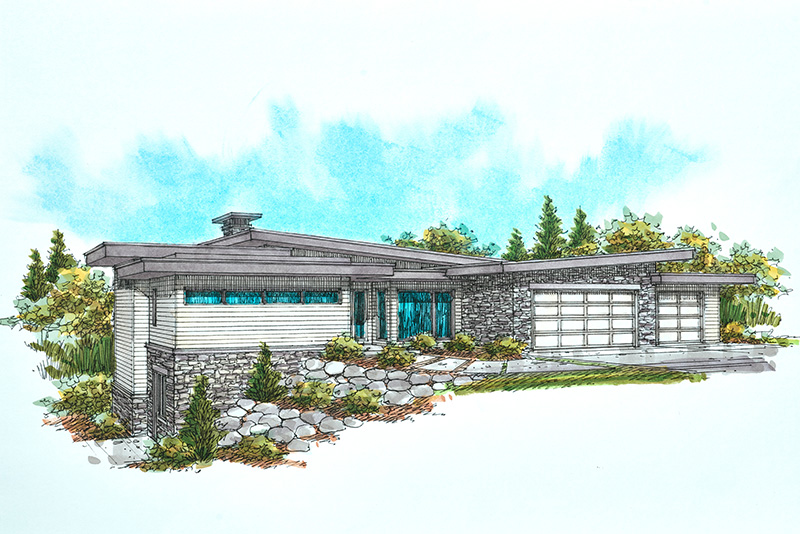 5609 TOTAL SQ. FT.
4 BEDROOMS
6 BATHROOMS
4 GARAGE BAYS
HOME IS NOT FOR SALE
$3.5 Million +
Douglas Knight Construction is proud to present a home that provides a perfect blend of form and function with amazing style and comfort. This home embraces mountain modern style and is loaded with unique features driven by a collaboration with the Owner, Architect and Contractor.
Upon arrival, the home is nestled into the site and surrounded by lush landscape and oriented to maximize the breathtaking mountain views. The home's exterior gives a sense of modern warmth with sawn moss strip stone, barnwood, and metal exterior siding.
Enter through the custom walnut door to witness amazing views framed by 20 foot multi-slide doors. Warm textures and materials blend with clean modern lines. The huge kitchen is appointed with dual islands, a six foot galley sink, and a plethora of built-in appliances worthy of any gourmet chef.
The home continues to wow with an entertainer's bar area and more multi-slide doors leading to a custom pool and firepit.
The vault room was completely customized to meet the Owner's needs. Even the garage is nothing short of spectacular with custom metal cabinetry and stainless wainscoting wrap the walls making a home fit for the finest of toys.
All in all, a home that for its size, is truly covering all bases. We thank our amazing subs and suppliers for their fine craftsmanship and detailing. This is a home you will not want to miss.
Possessing a distinctive reputation for building the highest quality homes and with great attention to detail and a distinct vision of the finished product, Douglas Knight Construction has made a definitive mark on the Utah custom home market for over 30 years. Each Douglas Knight Construction home has a simple yet elegantly defined look and feel that blends seamlessly with its natural surroundings while standing the test of time.
---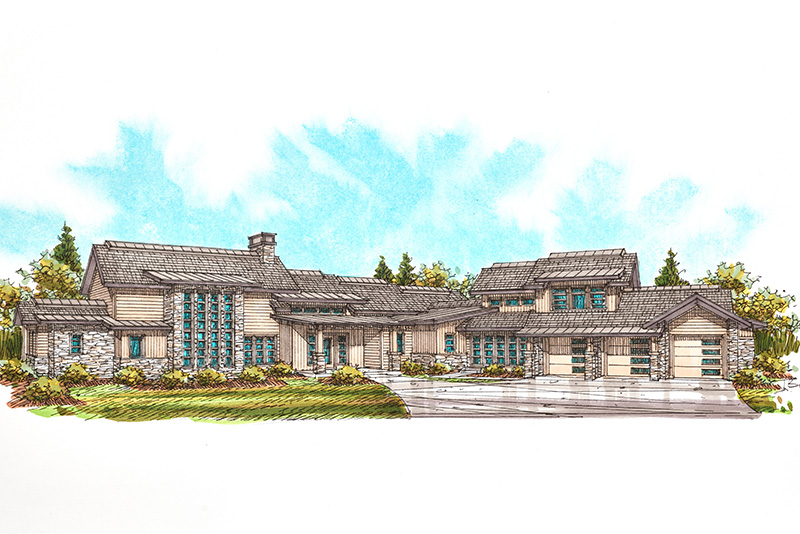 6627 TOTAL SQ. FT.
5 BEDROOMS
7 BATHROOMS
3 GARAGE BAYS
HOME IS NOT FOR SALE
$4 Million +
Old Ranch Road Retreat yet another beauty from Big Canyon Homes. From the outside, Old Ranch Road Retreat looks impressive. It has been built with a mountain feel, being made primarily out of dark wood with Indiana limestone trimming. That being said, it still has modern touches with 3 large sections of sliding doors, a metal roof and grand windows throughout. From inside, nearly every room is supplied with plenty light and breathtaking views on all sides. This 5 bedroom, 5 bath plus 2 half-bath house is equipped with a fitness room, game room, and a spacious modern kitchen. Needless to say, Big Canyon Homes has done it again.
---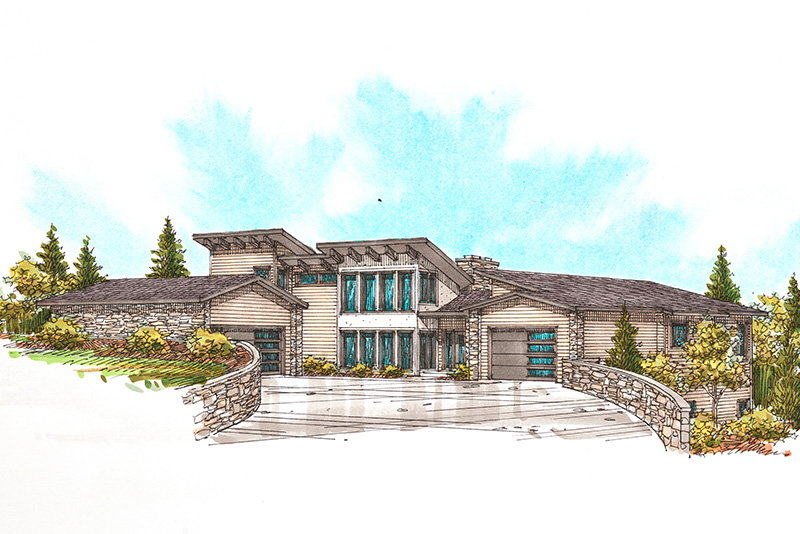 4772 TOTAL SQ. FT.
4 BEDROOMS
5 BATHROOMS
3 GARAGE BAYS
HOME IS NOT FOR SALE
$4 Million +
Guardian Homes is excited to welcome you to our modern mountain home, tucked away in the hills of the Aspen Springs subdivision. This home beautifully blends rustic touches with modern elements and finishes. The exterior of the home features stone, stucco, and wood siding. This home features 4 bedrooms and 4.5 bathrooms. The spacious entry leads into the great room complete with a gorgeous fireplace and large windows that open to a covered deck. On the main floor, there are 9-foot ceilings and custom details throughout. The unique floor plan offers both sleek modern accents and custom design touches. Hardwood floors fill most of the main living area and the high ceilings and stone accent walls are truly stunning. One of the main focal points in the house is the large windows in the great room. The large wall of windows gives sprawling views of mountains and wooded trees to make the space even more luxurious. The gourmet kitchen features a center island, walk-in pantry, high-end appliances, and an abundance of counter and cabinet space. The entertaining area of the basement offers three additional bedrooms, including a bunk room, wet bar, and a media room which make this home family-friendly and spacious. The large master suite features high ceilings and a sitting area that make this a relaxing retreat. The master bath offers a smart shower and large privacy windows for natural lighting and is finished with heated floors. Large windows continue throughout the home and as you walk up the stairs to the studio on the second floor. This home boasts exceptional indoor and outdoor living space on all levels and does a wonderful job of maximizing the huge mountain and wooded views. Fire pits, electrical for infrared heaters, and the running water of the landscaped creek add to the outdoor enchantment of this mountain home. The heated driveway, single-car garage, and two-car oversized garage make storing and accessing all of your outdoor toys hassle-free. All areas of this home have been thoughtfully designed by Guardian Homes with the highest level of luxury in mind. We look forward to sharing the Aspen Springs home with you and we hope you enjoy your tour.
---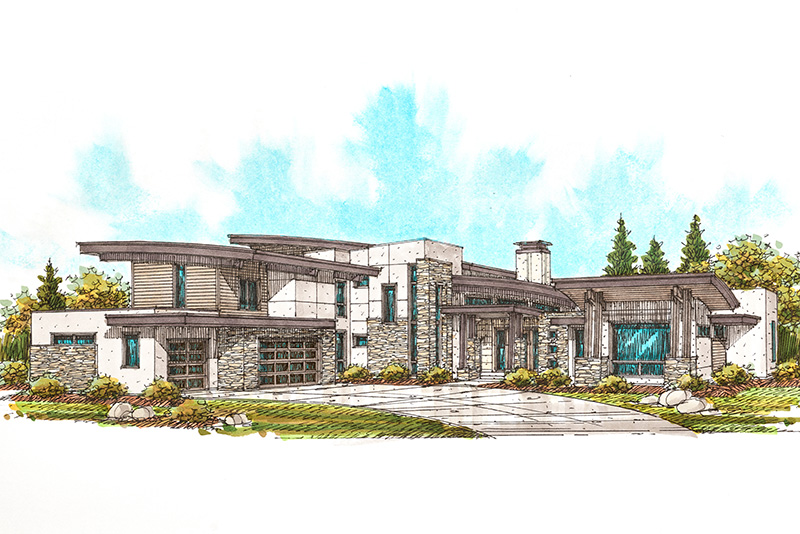 6091 TOTAL SQ. FT.
4 BEDROOMS
6 BATHROOMS
3 GARAGE BAYS
HOME IS NOT FOR SALE
$9 Million +
Anchored on an exceptionally large lot in prestigious Park Meadows sits a modern masterpiece tailored to meet its owners every need. This stunning, timeless, design by Jean-Yves Lacroix showcases the surrounding mountains through walls of windows in every room.
Three gorgeous bi-fold doors in the main living areas and Primary Bedroom frame views of Iron Mountain. Custom cabinetry, engineered quartz, and a stunning suspended fireplace of rock, metal and glass combine to create the "Great Room", with gourmet kitchen and "secret" Pantry for sumptuous living or entertaining. The luxurious Primary Bedroom beckons you with its many features such as deck access and oversize shower, contemporary plumbing fixtures, and well-appointed walk-in closets. Two spacious guest suites are included on the upper level of the home, plus an efficiently laid out Bunk Room. The upper level is also home to a Recreation Room with stunning Iron Mountain views. Unique carpentry, expansive engineered wood floors, along with the interior finish palette of colors and textures from interior designer Felicity Gardner of Felicity Gardner Interior Design finish off this exceptional residence.
The comprehensive landscaping of this magnificent home was designed by Steve Gilbert of Arcsitio Design and installed by Richard Picot of Picot Company West. The centerpiece of the landscaping is a natural water feature created by Utah Waters Edge, which perfectly complements the expansive outdoor areas of the home.
Scot Davis' CD Construction, partnered with Murray Gardner of Gardner Group Luxury Home Creations, bring to fruition another quality and unique Showcase home. With over 30 years experience, the CD Construction team builds premier, award-winning luxury homes, ranging from ultra-contemporary, rustic mountain, and the extreme elegance spectrum throughout Utah.

---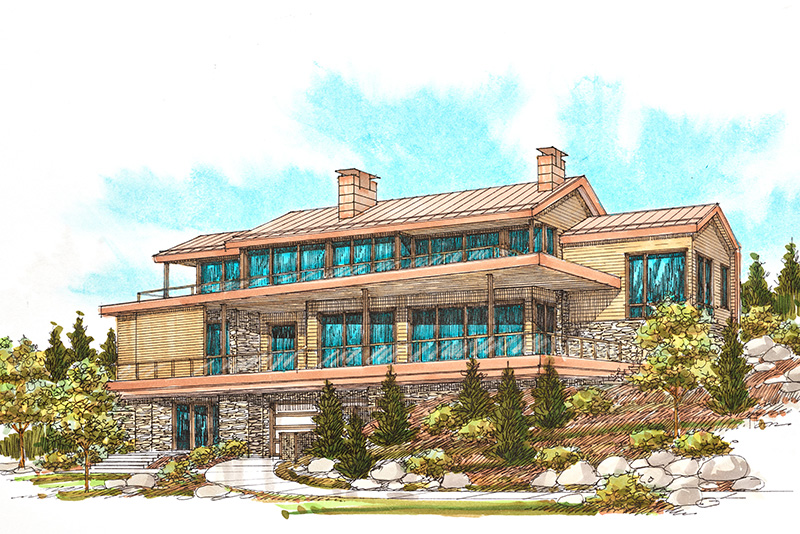 7932 TOTAL SQ. FT.
4 BEDROOMS
5 BATHROOMS
4 GARAGE BAYS
HOME IS NOT FOR SALE
$2 Million to $4 Million
Architecture that will stand the test of time. Our home is a piece of art that is not defined by any one style or time period. All rooms are suites that feel like a primary bedroom, these rooms are accompanied by beautiful living spaces and deep wrap-around decks the offer comfortable indoor/outdoor living. The clean Scandinavian lines are complimented by natural finishes creating a beautiful aesthetic that is INTENTIONALLY UNCONVENTIONAL.
Ezra Lee Design+Build is an innovative, full-service firm that offers Architecture, Construction, Interior Design, and Furniture + Decor. Every project is approached thoughtfully and collaboratively to deliver a home that reflects the client's lifestyle. The firm's unique design-build process allows Ezra Lee Design+Build to pursue standards or excellence as the company eliminates the disconnect between the homeowner, designer, and builder to create a seamless experience. Ezra Lee Design+Build believes in delivering an incredible experience and product.
---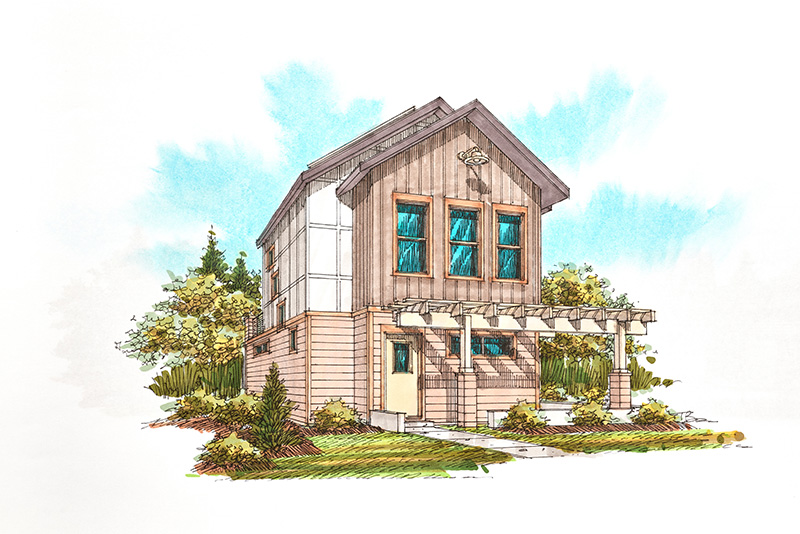 1300 TOTAL SQ. FT.
3 BEDROOMS
HOME IS NOT FOR SALE
Less than $1 Million
Habitat's newly completed 3-bedroom, 1.5 bath, single-family home is part of the first phase of a 26-home project of affordable, Zero Energy Ready Homes in Silver Creek Village.
Measuring approximately 1,200 square feet, it features an open concept first level with 9-foot-high ceilings, a full kitchen and living room. Next to the kitchen is access to the side-by-side two car garage, and a half bath fills out the ground floor elements.
The second floor has a Master Bedroom plus two additional bedrooms, all with roomy closets. The front bedroom has three oversized windows on one wall to capture the sunlight. A shared bathroom sits in the hallway next to the closet for the washer and dryer, and a small balcony offers outdoor space.
Habitat built this as a Zero Energy Ready Home, a high-performance house where a renewable energy system can offset most or all annual power consumption.
Two-inch rigid foam slab insulation reduces heating and cooling costs, and an interior barrier prevents air leaks for maximum energy regulation. Energy Star appliances and the solar-panel-ready roof expand on these power usage efficacies. A solar-ready outlet in the garage to charge an electric car plans for possible energy efficiencies in the future.
The Habitat homeowner is a single mother of a 13-year-old autistic son, who began seventh grade in the South Summit School District this year. The homeowner works as a manager of a busy local coffee shop and has been commuting 45 minutes from the only house she could afford. Despite this commute, she has invested more than 200 hours of sweat equity by helping to build her home, and now pays an affordable mortgage. This home places her within 6 miles of work, and on a transit line, eliminating another car from the roads into Park City.
---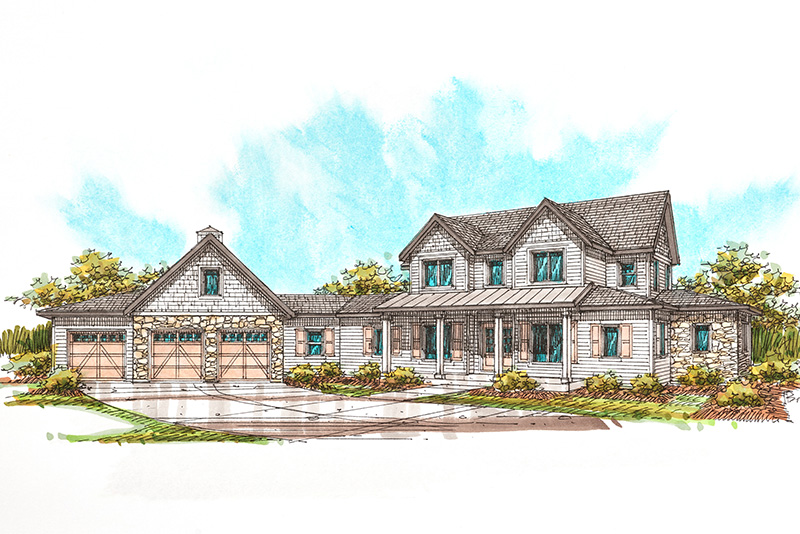 5800 TOTAL SQ. FT.
6 BEDROOMS
7 BATHROOMS
3 GARAGE BAYS
HOME IS FOR SALE
$2 Million to $4 Million
Harwood Custom Homes is proud to present 'Magnolia Hill', a beautiful Modern Country Farmhouse located in the foothills of Kamas Utah. This prestigious, gated estate has all of the privacy, elegance, and class that you can imagine, complete with sweeping elevated valley and mountain views. Brilliantly designed from top to bottom, the Magnolia Hill boasts multiple porches, decks, and a private patio from the walkout basement. The exterior utilizes a combination of cement board and stone, mixed with black metal roof sections to create a nostalgic farmhouse look.
As you enter the french doors, you are greeted with clean lines, warm color palettes of wood, brick, rock, and paint, consistent with a cozy and inviting Modern Country Farmhouse. Natural light envelopes the home from all angles through the countless windows and glass french doors. The impeccable layout provides beautiful views from virtually any room in the house. Main level master living, complete with a stunning chefs kitchen, this home is setup to entertain. Impeccable guest accommodations below with an additional master en suite, and a large office complete with elevated valley views and abundant natural light.
Entertaining spaces abound, with game tables, versatile theater room, and a large wet bar perfect for movie and game night. You will also find a secret brick laden passageway in the basement to a hidden "speakeasy' type wine and whiskey room that will take you right back to the 1920's! Magnolia Hills remarkable landscape design will make you feel like you are right at home in the Uinta mountains as you tuck into the secluded fire pit among the quaking aspen and Colorado blue spruce. This Kamas Valley sanctuary is truly a perfect gathering place for friends and family!
As a local builder based in Oakley, UT, Harwood Custom Homes embraces new concepts and designs, coupled with timeless style and elegance. We pay meticulous attention to detail and quality, and are known by completing our projects on time and on budget. Our tight knit team truly loves what we do, which is taking our clients dream, and turning it into reality.
---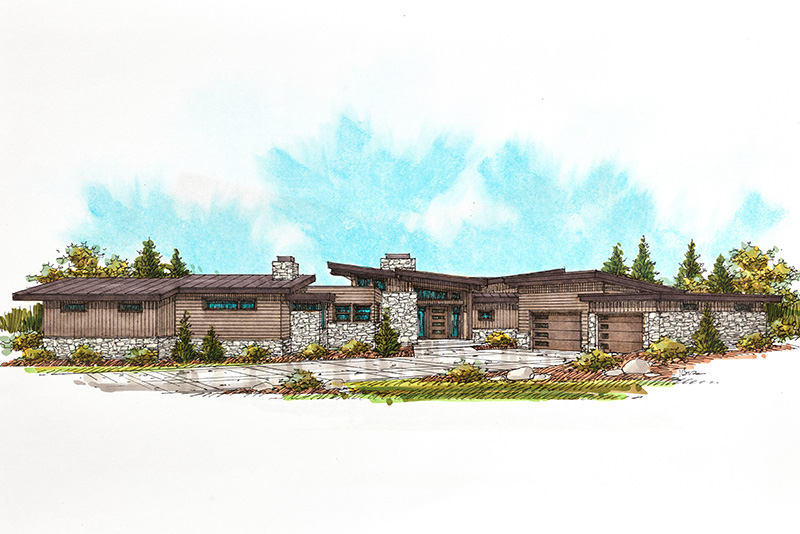 6339 TOTAL SQ. FT.
5 BEDROOMS
7 BATHROOMS
3 GARAGE BAYS
HOME IS FOR SALE
$4 Million +
At H2 Homes we assist our clients with every aspect of home building, from the conceptual design to the finishing touches. We specialize in building custom homes tailored to the needs and budgets of each individual, focusing on relationships of trust and transparency. Our process has been tested and proven over years of experience and hundreds of successful builds, and together we can build something that you will be proud to call home.
---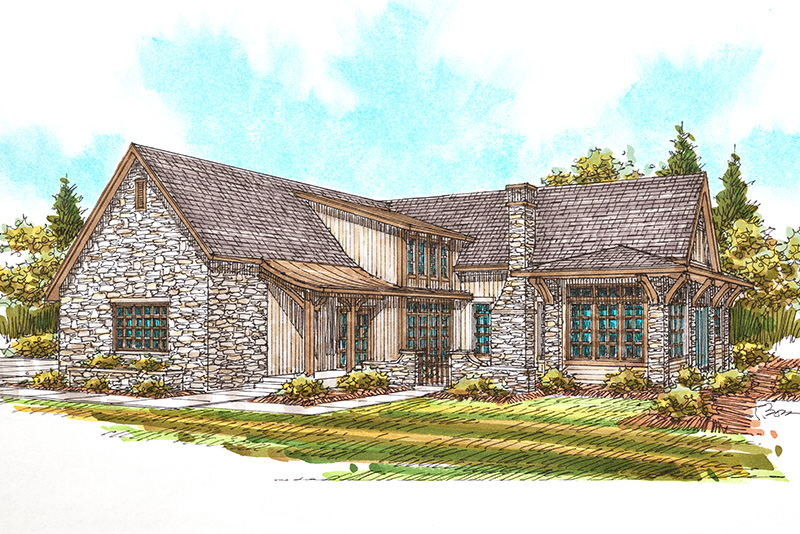 6428 TOTAL SQ. FT.
5 BEDROOMS
7 BATHROOMS
3 GARAGE BAYS
HOME IS FOR SALE
$2 Million to $4 Million
At H2 Homes we assist our clients with every aspect of home building, from the conceptual design to the finishing touches. We specialize in building custom homes tailored to the needs and budgets of each individual, focusing on relationships of trust and transparency. Our process has been tested and proven over years of experience and hundreds of successful builds, and together we can build something that you will be proud to call home.
---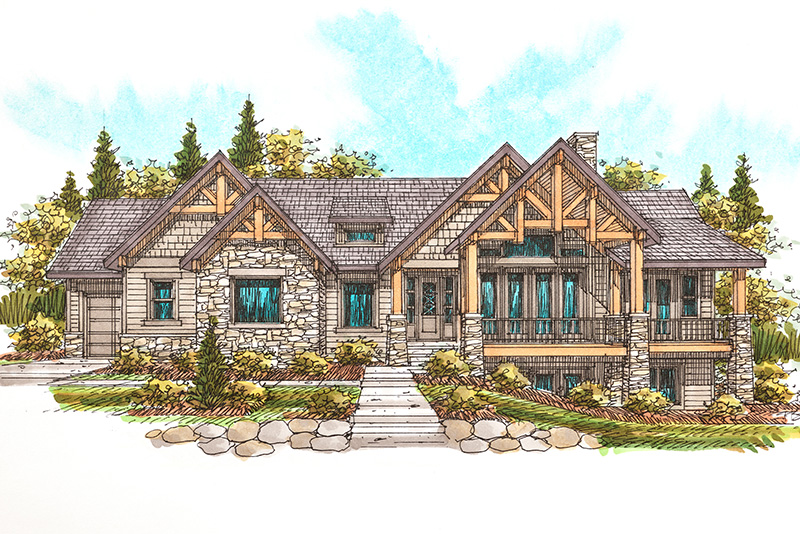 5346 TOTAL SQ. FT.
4 BEDROOMS
4 BATHROOMS
3 GARAGE BAYS
HOME IS NOT FOR SALE
$2 Million and over
Where remarkable design meets unparalleled craftsmanship, Xtreme Custom Homes presets the residence of Lindsey Hill Haven. Nestled in the heart of eastside rural Heber Valley, lies this gorgeous mountain contemporary estate. It's unique location within The Crossings at Lake Creek, offers a lifestyle choice from the hustle and bustle of the city with meandering hiking trails, parks, open space and a fishing pond.
Spanning approximately 5,350 square feet, Lindsey Hill Haven features a spacious open floor plan, wooden beams, custom hardwood floors, expansive walkout patios, and a dreamy master chef's kitchen with its adjoining butler's pantry. At the heart of the home, one will enjoy the coziness of a large great room with its natural stone fireplace and peaceful atmosphere. A unique element – two master suites on the main floor are perfect for elderly parents or visiting friends. As you arrive at the lower level, you will discover a reclaimed barn wood kitchenette, spacious entertainment areas, additional bedrooms, plenty of storage, and a home gym. This home is designed for luxury living.
We at Xtreme Custom Homes believe the right home reflects the priorities of your family, from a vaulted Great Room perfect for Holiday Celebrations to a sunlit Breakfast area ideal for Saturday morning pancakes.
Xtreme Custom Homes is committed to helping families live up to their expectations, by offering endless possibilities for designing the home perfect for their individual needs. You can also feel confident that when we build the home you've always dreamed of, it will impress the most important people – You and your Family!
---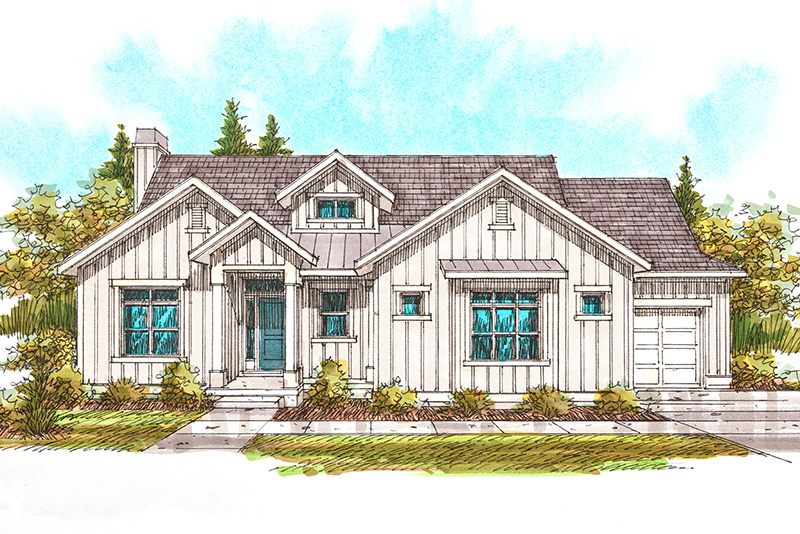 5682 TOTAL SQ. FT.
4 BEDROOMS
5 BATHROOMS
2 GARAGE BAYS
HOME IS NOT FOR SALE
$1 Million – $2 Million
Colorful and classic. It's hard not to fall in love with the Charleston. It's one of our most spacious ramblers and is the ultimate in main floor living. The amazing kitchen, dining and great room are so well connected that it would be a dream to host family and friends for every special occasion.
The office off the entry creates a private area to take care of business while still allowing one to feel like they aren't missing out on any action. The colorful but classic family room is welcoming but still gives an air of formality without being too stuffy. As you head into the primary bedroom you will find yourself enveloped in a wonderful relaxing retreat. The large windows welcome in stunning exterior views and bathe the room in luxurious light.
The lower level is where all the fun happens! A space for lounging, game table and a pool table create the ultimate party zone. The cherry on top is the kitchenette where popcorn could be popped, and drinks could be consumed! Plenty of bedroom space for guests or kids complete the basement and add to an already amazing home.
---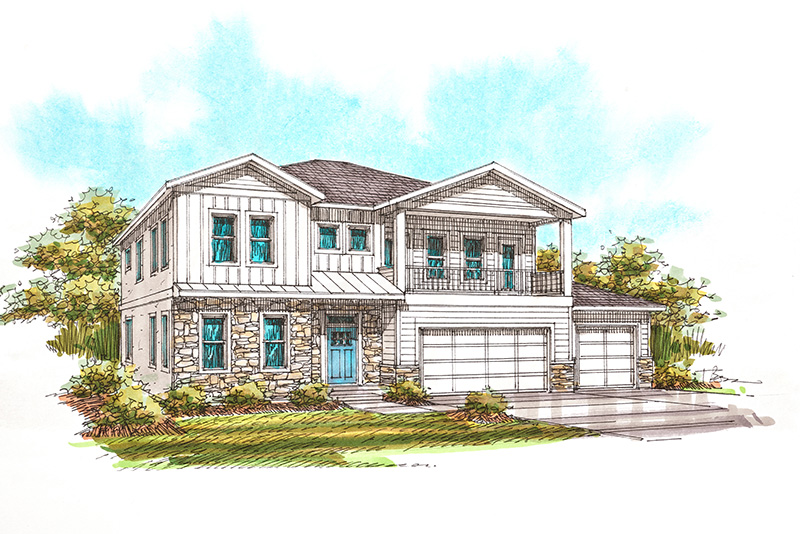 5593 TOTAL SQ. FT.
7 BEDROOMS
*This home is a Model Home and is available for sale as a Lease Back Option.
$1,167,634
The Campbell is a newly designed home with views from both the back and front of the home, in mind.
The Campbell 3C is an amazing floorplan that can accommodate any size family with its many available layouts. 
The home features an amazing gourmet kitchen including a centerpiece island as the focal point of the room.
The kitchen opens to a large great room and dining area, perfect for entertaining. 
Secluded and tucked away, the home also features a main-floor Owner's Suite with a luxurious Owner's Bath and Walk-in Closet. 
The upper level is a masterpiece of its own and also happens to feature an additional Owner's Suite with views to the rear of the home that includes his & hers walk-in closets and an extra-large luxurious Owner's bath with a double shower fit for a queen, two additional bedrooms, two bathrooms and a spacious loft area. 
The Campbell also includes a large completely finished basement that includes a separate walk-out basement entrance, a kitchenette, family room, two additional bedrooms with a beautiful full bath and lots of storage – allowing for a completely separate living space.
Located in a great location with stellar mountain views and nature right out your back door, the Campbell 3C is a home that your family and guests will love coming home to.